Full-Time

DIRECTOR, CLINICAL SERVICES & EDUCATION, RN, Long-Term Care, Sarnia, ON
NOTE: This job listing has expired and may no longer be relevant!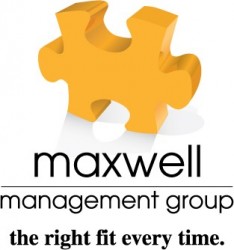 Job Description
COMPANY OVERVIEW:
Our valued client offers a collection of Long Term Care communities dedicated to the comfort and quality of their residents. They have created unique homes that foster a joy of living through genuine friendship and an innovative approach to care.The organization is highly respected for their level of resident care and their excellent management team. They also boast long-standing & dedicated staff, who have been enriching the lives of seniors for over three decades.
POSITION SUMMARY:
Covering an intimate 7 home region in the small southwestern corridor of Ontario
Work closely with the long-term care home teams to meet their goals for quality care and education, assisting the homes to implement innovative and evidence based changes to improve resident care and services. The position coordinates and promotes an organized education program that addresses the quality of life and care of the residents, supports the mission, vision, values and goals, responding to the assessed learning needs of team members. Collaborate with managers and committees to develop, plan, implement and evaluate team member education programs.
SUMMARY OF RESPONSIBILITIES:
Assist the Homes to implement innovative and evidence based changes to improve resident care and services – identifying issues, interpreting industry trends, analyzing current scientific information, devising strategies for practical implementation of procedural changes within the Homes and making recommendations to management and team members
Report to the Vice President of LTC and collaborates with the Director RAI MDS / Quality and the Corporate Dietitian
Acts as a resource to the Managers of Resident Care and support the Home's management team and Division Manager regarding types of education programs and resources that are/should be available
Works with the Homes to develop their education calendar
Coordinates the review of the Nursing Policy Manual; the Infection Control Manual and acts as a resource on the Life Enrichment & Environmental Services Policy Manual – ensuring the policies support Best Practice Guidelines and MOH Program Standards
Promotes awareness of Ministry Standards, professional standards, policies & procedures, quality and risk management programs to all team members
Acts as an Advisor as needed for challenging resident care issues
Participate in the strategic planning process, the ongoing development of quality and risk management programs as well goals and objectives
Establish and maintain a professional working relationship with external committees and advisory boards
QUALIFICATIONS & CORE COMPETENCIES:
Registered Nurse (RN) in good standing with the College of Nurses of Ontario, a Bachelor of Science in Nursing preferred
Post-RN education in gerontology or 3 years management experience in a Long-Term Care setting
Previous experience as a Director of Care in Long-Term Care or corporate regional support is preferred
Post-RN education in adult training or a minimum of 3 years relevant experience delivering adult education
Proven management experience in Long-Term Care, with an open and approachable management style
Positive working attitude & exceptional team building skills a must
Computer skills with efficiency in Windows software environment
COMPENSATION:
Competitive compensation package designed to attract star performers.
How to Apply
Please apply in confidence to: Jodi Killen Maxwell Management Group Ltd. jodi@maxwellmanagementgroup.com 1-855-305-4078, Ext. 206 We welcome referrals and pay referral bonuses! If this opportunity is not a fit for your background and experience please feel free to forward to any interested colleagues.
736 total views, 1 today
Apply for this Job