Full-Time

Director of Nursing Services
NOTE: This job listing has expired and may no longer be relevant!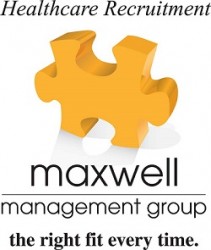 Job Description
Our home is unlike any other long-term care home in Toronto, located in the heart of downtown, near the magnificent Allan Gardens Conservatory and its' beautiful greenhouses. We are designed to function as an independent village, emphasizing wellness and focusing on the capabilities of individual patients, rather than a disabilities-centered
medical model. We provide a home-like environment and the opportunity for residents to exercise choice and control in their lives. The centre provides 150 long-term care beds and extended community outreach programs. Each resident area has a unique character, which recognizes one's status as an adult and reinforces a sense of personal identity.
Our residents are some of the most interesting, spectacular people you will ever meet. Their backgrounds are diverse, they come from all over, and they are real people who have lived real lives. They have a story and if you have a minute they'd love to tell it.
The Director of Nursing Services, Toronto ON
As the Director of Nursing Services, supported by a LTC Clinical Consultant, you oversee the Director of Resident Care and the registered staff in the nursing department. You have strong leadership & project management skills and excellent planning abilities. You coordinate systems and procedures, develop projects, manage reporting measures, meet with the executive team, and report to the Administrator directly.
Be a part of a progressive, innovative, creative, supportive, and forward thinking organization that is the first nursing home in Ontario to be accredited through Planetree Accreditation. Planetree designation represents the highest level of achievement in patient/person-centred care based on evidence and standards – Planetree accredited the Mayo Clinic & Harvard!
Enjoy innovative partnerships with outside organizations, and pilot projects with the Ministry, lets step outside the box together!
Your Contradictions.
We need compassion, but values-based. We want case specific solutions, yet set in principles. We want kindness but with consideration. We want hard-nosed business but not at the expense of people. We want to hit our budgets, but not sacrifice services. We want you to hold people accountable, while at the same time motivating them.
Dilemma? Contradiction? – Not for the right person.
Breathe leadership life into the nursing team.
You are it, you are their world. You lead them.
All the residents' families are looking to your policies,
your communications skills, your ability to generate trust.
You will grow in this position, you will hit new levels of self.
If We Choose You, This is What You Will Look Like.
Education? Well, RN absolutely required. This is not negotiable.
After that you should have a Bachelor in Nursing, or something comparable.
At least three (3) years experience managing and training staff.
Gerontology background preferred, you've worked in Long-Term Care residences. You understand how they run, the dynamics of this special world.
You have overriding personal values and you don't mind bringing them to work.
Stand up for what you believe and be counted.
This is a serious career position in a uniquely challenging, yet stable environment.
The Package.
Let's talk. It depends on who you are, where you've been, your stories and experience to date. We can tell you that this career move comes with a competitive salary, full benefits package (medical, dental, etc.) serious job stability, and a team of people who not only want to see you succeed, but will cheer you on each step of the way. We offer paid training, four weeks vacation, time off in lieu of on call, staff appreciation days, and educational opportunities.
If You Are A Leader With Values, Make a Move . . .
Let's move this forward.
How to Apply
Jodi Killen Talent Acquisition Manager, Healthcare Maxwell Management Group Ltd. jodi@maxwellmanagementgroup.com Toll-Free 1-855-305-4078 ext. 206
785 total views, 1 today
Apply for this Job