Full-Time

PROGRAM MANAGER, RN
NOTE: This job listing has expired and may no longer be relevant!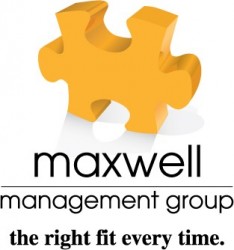 Job Description
Our valued client is currently seeking a:
  PROGRAM MANAGER, RN
- Pickering, ON
Our valued client is a C.A.R.F. accredited provider of high quality residential care to medically fragile and developmentally delayed children and young adults.
Through the efforts of excellent staff, they have cared for hundreds of children in residential group homes from Toronto to Peterborough. They have earned an excellent reputation in the long term care field and are well known to all the major agencies of the province.  They work hard to continue providing high quality care for residents and very good workplaces for staff in Pickering and Peterborough.

Reporting to the Director, the Program Manager is accountable for the management of all aspects of client care and service in the Pickering Program through the effective, efficient delivery of service at established standards within legislative and budgetary requirements.     The successful candidate will demonstrate genuine concern and interest in providing high quality, compassionate care to clients, and to ensuring that the organization maintains it's reputation for providing exceptional care.
Manage and support Supervisors in the operation of residential and day programs according to licencing and accreditation requirements including:
Ensure programming, recreational activities, quality of care, routine medical care of children and general house life are properly maintained
Working collaboratively with the management team, takes the lead in the coordination and implementation of best practice and risk management initiatives related to client care (medication administration, infection control, falls)
Accountable for the management of emergency or disaster situations, to ensure continuous safe operations
Coordinate and direct all aspects of the medical care of clients including:
Liaise with doctors and specialists, and coordinate medical appointments to ensure medical needs of all children are met in a timely manner
Provide support and guidance to Supervisors on all aspects of client service and care
Ensure homes are properly equipped and stocked and that medical equipment is available in good repair
Manage staff direct care and medication training and keep records according to policy
Coordinate and administer influenza vaccinations for all residents
Manage Infection Control Plan
Share responsibility for supervision and evaluation of the Supervisor team and provide support to the HR team in handling of HR Activities including:
Maintaining an active presence in the Pickering Residences, training and mentoring staff and Supervisors while overseeing the provision of quality resident care
EDUCATION & QUALIFICATIONS:
RN in good standing with 5 or more years of nursing practice experience
Current registration with the College of Nurses of Ontario
Experience supervising or acting as a resource nurse to unregulated care providers (PSWs)
Other related management experience in a health services environment
Excellent understanding of infection control in a residential or long term care setting
Demonstrated ability to assess client care needs and access appropriate treatment resources
Knowledge of applicable legislation, current nursing and healthcare practices
Maintain a valid Ontario Driver's Licence and provide own transportation
Working knowledge of the Child and Family Services Act as it relates to children in care is a definite asset  

 

Strong communication, organizational, and interpersonal skills
Understanding of challenges of running a 24/7 operation
Excellent verbal and written communication skills in English
Strong negotiation and conflict resolution skills
Demonstrated ability to work positively and respectfully with people from diverse ethnic, cultural, religious and economic backgrounds
Availability for On Call (shared responsibility)
Non Violent Crisis Intervention certified (or can become certified)
Standard Child and Infant CPR and First Aid
Competitive total compensation package including mileage, excellent benefits package and flexible working hours.
---
How to Apply
Please apply in confidence to:
Melissa Bell
Maxwell Management Group Ltd.
melissa@maxwellmanagementgroup.com
1.855.305.4078 ext. 205
We welcome referrals and pay referral bonuses! 

If this opportunity is not a fit for your background and experience

please feel free to forward to any interested colleagues. 
883 total views, 1 today
Apply for this Job