Full-Time

Wellness Manager, Registered Practical Nurse
NOTE: This job listing has expired and may no longer be relevant!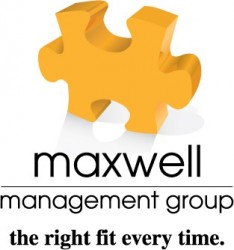 Job Description
COMPANY OVERVIEW:
A progressive retirement residence provider who is committed to bringing the right mix of people together to inspire each other and deliver the highest standards of customer service and performance in the retirement industry – putting people first! We are looking for just the right person who shares this passion for seniors.
The home is an exclusive community nestled in the heart of Vaughan, close to many amenities and has the finest programming services available to customers!
THE POSITION:
Reporting to the Community Director, you will manage all aspects of the Wellness department, network with prospective residents and their families as well as local referral agencies and liaise with related community resources and agencies to ensure the best in overall care for its residents. You will make working and living at the Community a remarkable experience by continually improving the customer service experience and developing an innovative working environment for team members.
RESPONSIBILITIES:
- Manage the day-to-day of the wellness department including medication distribution, care package services, regular resident assessments and communications with families and community resources
- Promote, assess, develop and maintain semi-annual individualized wellness programming for clients. This includes elements such as recommending activity programs, vital signs check and notes and increased support requirements, taking action with doctors and families as required
- Ensures the appropriate level of care is determined prior to admission and that necessary documentation is completed
- Attends community members' councils and ensures issue resolution relating to Wellness services
- Deliver and administer medication
- Assists Community Members with medical documentation, questions and concerns and liaises with pharmacists/doctors as required to get resolution
- Monitor compliance with RHRA, conducting audits and inspections
- Ensures that RN, RPN and PSW accreditation for medication administration is up to date
- Role model and drive excellence in customer service throughout the community
QUALIFICATIONS:
- Several years experience managing in a retirement environment or equivalent
- Previous experience in seniors program management and development
- Graduate of a post-secondary nursing program and maintain good standing with the – Ontario College of Nurses as an RN or RPN
- Demonstrated leadership, performance management and team building abilities
- Superior working knowledge of the RHRA
- Proven written and verbal communication skills; comfortable interacting in a leadership role with community residents, their families and external agencies and resources
- Strong computer skills for job-related functions including use of excel, word and various job-related software programs
- Ability to work flexible hours and some weekends
COMPENSATION AND BENEFITS
Exceptional salary & benefits, meal perks and bonus!
How to Apply
Please send your resume in confidence to: Neil Cosby Business Development & Talent Acquisition Consultant Maxwell Management Group Ltd. neil@maxwellmanagementgroup.com www.maxwellmanagementgroup.com 1-855-305-4078 ext. 203
870 total views, 1 today
Apply for this Job